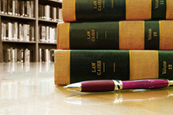 The Law Offices of Nora Hovsepian is a boutique firm which was established in 1996 and serves clients throughout Southern California. Although we specialize in medical malpractice and personal injury litigation, we are also equipped to handle business litigation and contractual disputes.
Our firm has earned a reputation for providing first-rate legal services to our clients, proven by the fact that nearly all of our cases come from former clients, their friends and family members, and referrals from other attorneys who send us cases knowing that their clients will receive the best possible legal representation with personalized attention and open communication.
Since most injured people are not financially able to hire an attorney on an hourly basis to represent them, we take most of our cases on a contingency fee basis. This means that if we do not successfully obtain compensation for you, either through settlement or judgment, then we are not paid for our time and effort. For this reason, we only take on cases that we believe we can win.
Although we do settle or win the vast majority of our cases, there is no guarantee, as those cases that go to trial or arbitration are dependent upon a judge, jury or arbitrator deciding that you are entitled to compensation from the responsible parties and their insurance companies. What we can guarantee is that you will receive the highest quality legal representation with compassion, concern and enthusiasm for your case, and that we will take every step within our power to ensure a favorable outcome.
At every stage of your case, we will provide you with our honest assessment and recommendations. Ultimately, however, it is your case, and any decisions regarding its resolution will be made by you.
When we do successfully resolve or win your case, our attorneys' fees are taken as a percentage of the amount received from the responsible party's insurer, based on a retainer agreement to be signed when we decide to take on your case. You will always receive a full and complete accounting of every dollar disbursed from your settlement proceeds.
We provide free initial consultations for victims of medical malpractice and personal injury. Please call us at (818) 785-5858 for an appointment or send your inquiry by email to admin@hovsepianlaw.com
Please keep in mind that time is of the essence when pursuing your legal rights. Various statutes of limitation and deadlines apply to injury claims, so do not delay in seeking legal representation when you have suffered an injury due to the fault of another.*
*DISCLAIMER: Please note that the information contained herein is general information and that nothing on this web site shall be construed as legal advice or shall create an attorney-client relationship. Each case is different and requires individual analysis and interpretation of the facts and applicable laws. Any communications sent by email through this website are not to be considered privileged or confidential and shall not create an attorney-client relationship.